Breaking their fast the trio made the next few hours trek through the grassland, and eventually came within sight of the Forest of Storms.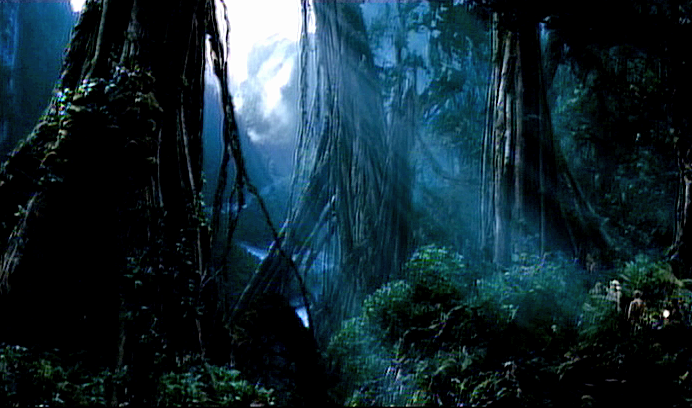 Stepping beneath the trees the sun was immediately muted and reduced to a trickle of individual sunbeams struggling through the thick foliage above.
A small group of duiker scattered before them through the undergrowth, and colourful parrots shrieked and chattered above. The trail became harder to follow but the sheer numbers involved meant that a footprint could always be found.
As the trio marched on the air became cloying and sticky, an hour beneath the trees and the humidity only grew...strange to Chiemeka who was used to the forest being cooler than open country...
It takes the men a while to determine what is different and then Chiemeka notes that there are no monkeys, usually in the jungle there would be large numbers of the chattering and screaming creatures noting the parties intrusion.
Instead above are large flocks of bright green birds which jump and flit from branch to branch above keeping pace silently with the three men below.
Suddenly Kuublu calls a halt, ahead are two massive forms stripping fruit and vegetation from nearby trees, at first the grey brown colour and the massive size makes the men believe they are forest elephants but then one of them turns side on and they realise their mistake.